Optimization tools are the most important element of transport planning and operation. At every stage of transport management, optimal use of resources and cost control are extremely important. Optimization tools based on advanced mathematical methods allow achieving the best result at every stage of the process.
Optimization enables significant cost reduction and keeping the cost at the lowest possible level.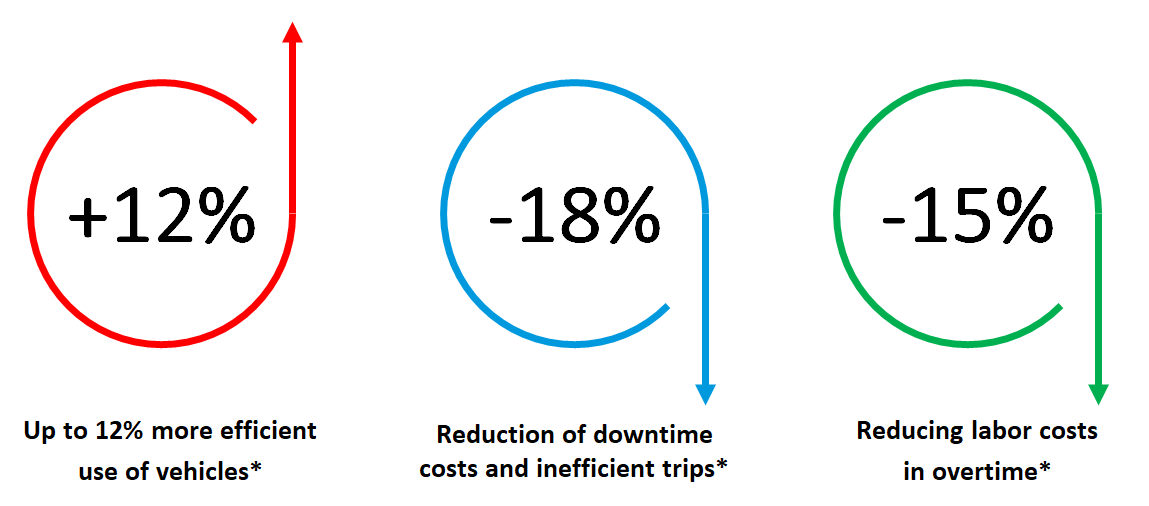 OPTIMIZATION OF TIMETABLE
Optimal distribution of trips at given points in the network, taking into account the required frequency and defined rules of transferring with automatic recalculation of times.
OPTIMIZATION OF VEHICLE CIRCUITS
Automatic design of vehicle circuits with the use of mathematical optimization algorithms, enabling their most efficient use in transport work as well as the maximum use of rolling stock, maintaining pre-defined conditions, cost function and restrictions.
OPTIMIZATION OF DUTIES
Maximum use of employees' working time with minimization of reserves, technical (not-in-service) trips and overtime, while maintaining compliance with all the legal requirements and internal regulations of the company.
OPTIMIZATION OF ROSTERS
Editing long-term rosters. Optimal assigning to the tasks of specific employees, staffing all duties with the best use of available employees while maintaining compliance with all the legal requirements.
If you need more information please contact us: sales@ecotelematics.com